Aria Rich is an American model, television host and beauty pageant title holder who is represented internationally by ICON Management in Toronto and Peak Talent in LA. She is also known for her work as a reporter for the NBA, NFL, and NHL.
Name

Aria Rich

Born
May 15th, 1991
Age
32 years
Birth place
Boston, MA, USA
Education
 University of Oxford, England
Occupation
Model, TV host, beauty queen
Early life
---
Aria Rich was born on May 15th, 1991, in Boston, MA, USA. She grew up as a triplet in Boston, MA with two twin brothers.
Education
Aria Rich received her bachelors degree from University of Massachusetts and went to University of Oxford in England for masters where she studied architecture and Literature. She is very vocal about being influenced by former Oxford graduate himself, JR Tolkien, author of Lord of The Rings.
Career
---
Aria Rich has worked a reporter for the NBA, NFL, and NHL. She was named Best Sports Host of the Year by Fab TV in 2019.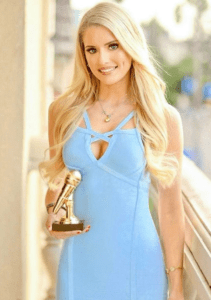 Host
Aria Rich currently hosts her own sports talk show titled "Overtime Talk, with Aria Rich". In recent years she has hosted at the NHL Awards and Toronto Film Festival.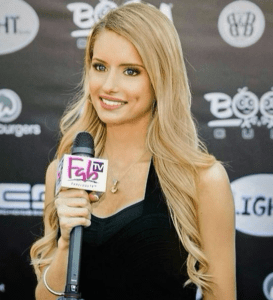 Magazine
Aria Rich has been featured in Maxim Magazine and is a brand model for fitness line BILT.
Beauty pageant
Aria Rich is a former beauty pageant queen winning the title of Miss California for the Miss Bikini United States Pageant, and has competed in Miss USA state pageants first California, Massachusetts and New Hampshire.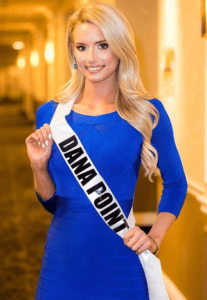 Did you know…
She has been featured in Maxim Magazine.
She has played the role of "Jessica" in 2018 film titled "Bozo: The Valedictorian."
She run a Travel Food Blog called "mangiaaria."
Aria was named Best Sports Host of the Year by Fab TV in 2019.
Cooking is one of her favorite thing and she quoted "You'll always find me cooking or baking, I hardly ever leave my kitchen."
Links:
https://www.imdb.com/name/nm11700629/
https://www.crunchbase.com/person/aria-rich
https://en.gyaanipedia.co.in/wiki/Aria_Rich
https://en.wikialpha.org/wiki/Aria_Rich
https://gyaanipedia.fandom.com/wiki/Aria_Rich