Cole Moscatel is an American media personality and real estate tycoon. Cole and his wife recently created a Luxury Lifestyle and Travel brand called Snob World. Snob World is a luxurious travel and lifestyle blog that highlights Cole and his Wife's opulent travels and soon-to-be store that will feature a variety of luxury products. 
Born

29 August, 1997

Age
26 years
Birth place
Los Angeles, CA
Occupation
American supermodel
Wife
Kelsea Moscatel
Height
6'2"
Career
---
Cole Moscatel is quickly becoming one of the top influencers around. His Instagram and social media feature him at some of the hottest and most prestigious events in the entertainment industry. Cole is featured in a lot of write ups from Business Insider to Yahoo and many more.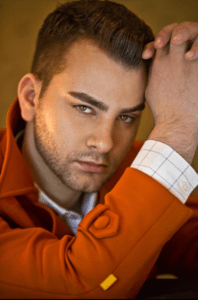 Before Fame
---
Cole Moscatel started off as a young entrepreneur and turned into a Real Estate and business tycoon at a young age. Cole and his wife recently started their luxury Lifestyle and Travel brand, Snob World, and have been named and featured in some of the biggest media outlets.
Trivia
---
Cole Moscatel is working with some of the biggest names in the entertainment industry to launch his luxury Lifestyle and Travel brand's collection that will carry luxury products such as luggage, apparel, accessories and so much more!
Cole is a huge philanthropist having donated to many charities and organizations such as St. Judes and Lupus LA. He also loves pets and started an animal rescue at the age of 12.
Family Life
---
Cole Moscatel is married to Kelsea Moscatel. Cole has a son named Zayden Moscatel. He lives in LA with his family.
Associated With
---
Cole Moscatel has worked with many celebrity photographers such as John Russo. He is planning on collaborating with a few A-list celebs in the near future for Snob World's collection. He is friends and associated with many celebs.
References:
https://www.wikidata.org/wiki/Q88439730