Wilmot Selwyn Faulkner (born April 19, 1978), known professionally as DJ WilSAF or simply Wil is a British DJ, music producer, radio personality and entrepreneur. Who is best known for his baritone voice and unique style of play is a Hip Hop, RnB & Open Format Disk Jockey, Radio Personality, Music Producer & Entrepreneur.
Quick Facts

Background information

Born
19 April 1978
Age
2022 years
Birthplace
Freetown, Sierra Leone
Also known as
The Master Selector, DJ Wil
Genres
Hip Hop, R&B, Afrobeat, Urban
Occupations
DJ, Radio Personality, Music producer, Entrepreneur
Instruments
Turntables, vocals, sampler
Years active
1996–present
Labels
WilSAF Music
Associated acts
Pupa Bajah
Website
DJWilSAF.com
Early life
---
DJ WilSAF was born on 19 April 1978 in Freetown, Sierra Leone. His birth name is Wilmot Selwyn Faulkner but he is best known as profession name DJ WilSAF. He was born and raised in Freetown, Sierra Leone and later moved to England.
Personal life
---
DJ WilSAF is married in personal life and blessed with two kids named Kaedyn Faulkner, Kaelyzia Faulkner.
Career
---
DJ WilSAF was one of Sierra Leone's most popular radio presenter and DJ. Have worked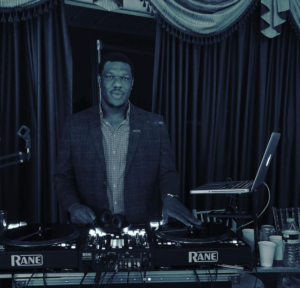 for the Sierra Leone Broadcasting Service Radio and Television and also Skyy Radio 106.6 FM in Freetown. Runs FusionSound Radio along with business and DJ partner Abdul Bangura and owns SELAKIFAU Group an Information Technology, Media & Entertainment Company in England.
Beginning
DJ WilSAF has been active in the music industry since 1996. Throughout his long career he has worked for radio stations, played in gigs, parties and events as a DJ, and also been a music pioneer.
Worldwide popularity
He had already made multiple appearances playing at gigs, shows, parties and local events while still in Sierra Leone. He then moved to the United Kingdom and continued his career in music industry. He has travelled around the country and has played in numerous programs he created such as The Night Ride and The Weekend Starter. He also used to be a regular DJ at Home House and has played in parties, international and national events throughout Europe.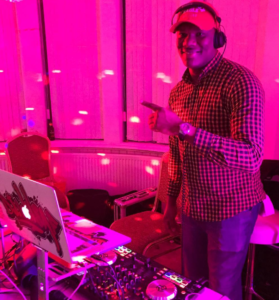 Entrepreneurship
He is the founder and CEO of SELAKIFAU Group, Smoke Entertainment and is also one of the directors of HotBox Radio London now known as, FusionSound Radio.
Discography
---
My Love (2005)
The Snap5ive Collection (Compilation)
The Snap5ive Playlist (Mixtapes)
The Snap5ive Stream (Live Streams)
The Master Selector Podcasts
Did you know…
He served as an announcer and DJ for 26 years.
DJ WilSAF has been active in the music industry since 1996.
He worked as a presenter and production assistant at the commercial base radio station Skyy Radio (106.6 FM) in Sierra Leone.
Profiles