Moriah Brown is a dynamic individual who has made her mark as a multi-talented force in the entertainment industry. With a rich blend of Mexican-American and African American heritage, Moriah has carved her path as a Producer, Actress, Model, Creative Director, Singer, and Dancer. Her journey began in East Los Angeles, Montebello, where she was born on August 8, 1991.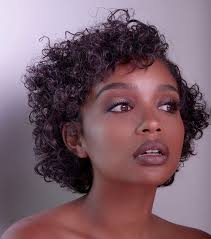 | | |
| --- | --- |
| Name | Moriah Brown |
| Birthday | August 8, 1991 |
| Age | 32 years |
| Birthplace | East Los Angeles, Montebello |
| Lives In | East Los Angeles, Montebello |
| Profession | Actress |
| Height | Not Known |
| Weight | Not Known |
| Hair Color | Black |
| Net Worth | USD 1-3 million (approx.) |
| Nationality | American |
| Religion | Not Published  |
| Years Active | Not Published |
| Award | Not Published  |
| Alma Mater  | Not Published  |
Early Life and Family
Moriah Brown's upbringing was enriched by her diverse background and creative lineage. As the eldest of five siblings, she was born to parents Carol Navarro and Troy Brown, both of whom had previously thrived as talent in the entertainment sector. Immersed in the world of creativity from an early age, Moriah's parents introduced her to print work at just 5 years old. Her bilingual abilities, including fluency in Spanish, were already evident, leading her to secure her first commercial agency contract with Osbrink Talent. Her initial ventures included collaborations with renowned brands like Barbie Mattel and Disney merchandise.
Career Trajectory
While her middle school years provided a taste of a normal childhood, Moriah's passion for acting and modeling rekindled after college. Since 2011, she gained prominence as a print model for global campaigns, featuring brands such as Color Pop Cosmetics, ModCloth, Wet N' Wild, and Moira Cosmetics. The evolution of her acting career commenced with notable appearances in international and national commercials, partnering with giants like MGM Resorts, Subaru Legacy, Reebok, Sketchers, Facebook, and ScottsLawn.
Notable Achievements
Moriah Brown's talents extended beyond the camera. In 2016, she hosted "BLOGLIFE," a web series on Rocsi Diaz's platform, where she engaged with influential bloggers and vloggers. Another feather in her cap was her role as a host on "The Distiller Show," a music video program aired on UTB Hollywood Network, catering to millions of viewers in China. Unveiling her entrepreneurial spirit, Moriah launched her own YouTube channel, DareYou2DreamTV. Through this platform, she directed and hosted inspiring interviews, showcasing emerging talents.
Recent Ventures
The trajectory of Moriah's career reached new heights with her involvement in hit productions. Her acting prowess shone in the Netflix series "Raising Dion," Facebook Watch's "Turnt," and BET's "The Comedy Get Down." Yet, Moriah's ambitions transcend acting; she envisions herself continually engaged in creative direction, production, and writing.
Identity and Heritage
Moriah Brown's identity is a blend of her diverse heritage. She identifies as Female, with roots in both Black/African American and Hispanic/Latino/Latina/Latine communities. Her cultural background encompasses Mexican and West African influences, enriching her perspective and contributing to her multifaceted talent.
Conclusion
Moriah Brown's journey is a testament to her unwavering commitment to creative expression. From her early forays into modeling to her impactful roles in film and television, Moriah's contributions have left an indelible mark on the entertainment landscape. As she continues to explore new avenues of storytelling and artistic innovation, Moriah Brown remains an inspiration to emerging talents and a symbol of diversity in the industry.