Mostofa Sarwar Farooki is a Bangladeshi film director, producer, screenwriter and playwright. He has directed a number of different and spectacular mega serial plays. In addition, "The Bachelor " gained popularity by directing the film. He has authored several plays with writer Anisul Haque. Most of the plays were composed by Anisul Haque and directed by Farooqi.

Early life
---
Mostofa Sarwar Farooki was born in Nakhalpara, Dhaka.
Personal life
---
Mostofa Sarwar Farooki is married to Nusrat Imroz Tisha, they got married in 2010.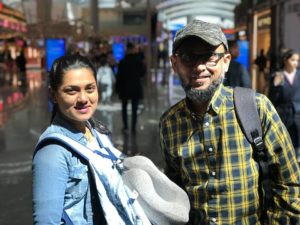 Career
---
Mostofa Sarwar Farooki created a new genre in the early 2000s in terms of presentation and direction. His first films were Bachelor (2003) casted Humayun Faridi, Aupee Karim, Ferdous Ahmed, Shabnur and many more.
Chabiyal
Mostofa Sarwar Farooki, in his own way, created an organization called "Chitoyal" to focus on drama and filmmaking. He is the leading personality of this organization.