MP Pankaj Nath is a politician and businessman of Bangladesh who is a member of Barisal-4 Parliament as the leader of the Awami League. He was the secretary general of the Awami Volunteer League. Nath is a successful businessman in addition to his brilliant political career.
Name

Pankaj Nath

Born
September 25, 1966
Age
57 years
Birth place
Barisal District, Bangladesh
Political party
Bangladesh Awami League
Occupation
Politician
Early life
---
MP Pankaj Nath was born in September 25, 1966 in Barisal, Bangladesh. His father name is Hari Narayan Nath and mother name Sabitha Nath. He attended the University of Dhaka and obtained a degree in mathematics. After completing his studies, he became involved in the family clothing business.
Personal life
---
MP Pankaj Nath is married and have kids.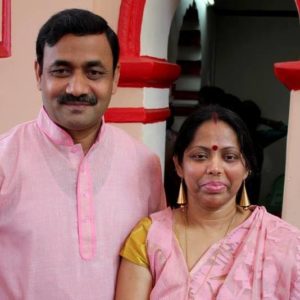 Career
---
MP Pankaj Nath participated in the 2014 general elections as an Awami League candidate and he elected as the member of Barisal-4 Parliament. He became a Member of Parliament again in the next general election of Bangladesh in 2019.
Transport 
MP Pankaj Nath formed a bus transport company called Bihanga Paribahan and he is currently serving as the President of the company. Also he is working as the Managing Director at MH.B Garments Limited, he has joined as the Managing Partner at NHB Fashion and Sabitha Enterprises.
Profiles