Otilia Bruma best known as Otilia is a Singer and Romanian Model who is widely known for her songs like "Bilionera" and "Adventure". She was born on June 13, 1992 in Rom and raised in Suceava, a town situated in Moldavia, north-eastern Romania. She is famously known for her music video Bilionera, Adelante, Balim, Diamante among others.
Born
June 13, 1992
Age
31 years
Birth place
Suceava, Romania
Occupation
Singer and Model

Religion

Not known
Full Name
Otilia Bruma
Boyfriend
Not published
Musical career
Genres
Pop

Years active

2012 – present
Labels
Roton Music, JHaps Records

Album

Bilionera (2014)
Early life
---
There are not so much information available on internet about Otilia's family members and parents. Her mother's name is Adriana Bruma. One of her uncles is a priest, and another plays the saxophone. And one of her cousins ​​is a classical music performer.
She went to Stefan cel Mare National College, Suceava, Romania. Her music teacher discovered her musical talent and chose her as a soloist in the school choir.
According to data, Otilia is currently single and doesn't date anyone.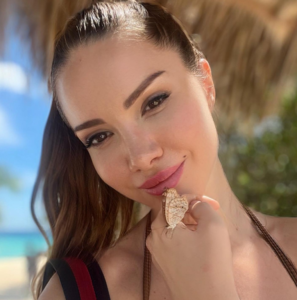 Career
---
Otilia began her journey as a singer at an young age. Her debut song What You Gonna Do was released in November 2010.
Limelight
She came to the limelight in 2014 when her single track Bilionera was released. This song has crossed a Milestone of 400M views on YouTube within 5 years.
After that success she never looked back and released many songs like Adventure, French Kiss, Russian Dream, On Fire, Love or Not, Amor Real, and Somebody to Love.
She received an award for "The Most Famous Artist of the Year 2014 inT urkey" from Turkey's ambassador, Osman Koray Ertas in 2014.
Shows
In 2020, Otilia hosted with a local star, the entertainment show entitled "Otilia & U?ur Show". In 2021, she released tracks like Seu Corpo, Oh na na, and Nu pot.
This talented and famed singer came Dhaka, Bangladesh on 23 July to attend the launching ceremony of Nokia G21 at International Convention Centre Bashundhara (ICCB).