Shahin Malum is a Bangladeshi businessman and politician, widely recognized for his significant contributions in both fields. He was born on September 1, 1975, in Narayanganj, Bangladesh, and currently resides in Dhaka. Shahin Malum's dedication and dynamic leadership have earned him the prestigious position of Manpower and Employment Secretary in the Central Committee of Bangladesh Awami Jubo League, a prominent political organization.
Shahin Malum

Shahin Malum in 2023

Secretary of Central Committee of Bangladesh Awami Jubo League

Incumbent

Assumed office
2012
Prime Minister
Sheikh Hasina

President

Shahabuddin Chuppu

Personal details

Born
September 1, 1975
Age
48 years
Birthplace
Narayanganj, Bangladesh
Political party
Bangladesh Awami League
Profession
Politician, Businessman
Spouse
Bipasa Malum Bristy
Early Life and Education
---
Shahin Malum's political journey began during his student years when he actively participated in Bangladesh Chhatra League, a student political organization. His involvement in student activism laid the foundation for his successful career in politics. Shahin completed his post-graduation, earning a Bachelor of Arts (BA) degree.
Career
---
Beyond his political pursuits, Shahin Malum is a highly accomplished businessman. He serves as the Managing Director of PURBACHAL MALUM CITY and MALUM TRADE INTERNATIONAL LIMITED, overseeing and managing multiple successful business ventures in Bangladesh. Alongside his business endeavors, Shahin continues to make significant contributions in the political arena as the Central Committee Manpower and Employment Secretary of Bangladesh Awami Jubo League.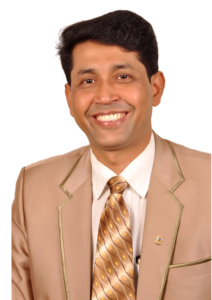 Political Career
---
Shahin's political journey began to take shape in 1992 when he held the position of president in the Chhatra League of Ward No. 7 in the Daudpur union of Rupganj police station in Narayanganj district. Over the years, he continued to rise within the ranks, becoming the organizing secretary of the Chhatra League in the Daudpur union in 2001, and the joint general secretary of the Rupganj Thana Chhatra League in 2005. His dedication and hard work were rewarded in 2012 when he was elected as the Assistant Secretary of the Central Executive Committee of Bangladesh Awami Juba League.
Personal Life
---
Shahin Malum is not only a prominent political figure but also a devout Muslim who has performed Umrah and Hajj multiple times, including the holy Hajj pilgrimage. Beyond his professional commitments, he is known for his philanthropic endeavors, consistently assisting indigent and vulnerable communities across Bangladesh. His reputation as a clean and dedicated politician has earned him the trust and support of his party leaders and members, as well as the people of his area.
Family and Personal Relations
---
Shahin Malum comes from a family with a strong sense of community and compassion. He is married to Bipasa Malum Bristy, and they have three children – Jafin Malum, Jafna Malum, and Jawat Malum. Shahin's siblings are Babul Malum and Shakil Malum. His parents, Alhaj Abdul Haq Malum and Alhaj Sajeda Haq Malum, instilled in him the values of hard work and social responsibility.
Net Worth and Quick Information
---
Shahin Malum's dedication to his various roles has brought him considerable success. As of now, his net worth is estimated at $0.5 million. He stands at a height of 6 feet (182 centimeters) and weighs 81 kg. Shahin has black eyes and black hair, which complements his charismatic personality. He is an avid user of social media, with active profiles on platforms such as Facebook, Twitter, and Instagram.
As an influential politician and successful businessman, Shahin Malum continues to be a driving force for progress in Bangladesh, committed to empowering the youth and making positive changes in society.