Sukanta Parthib is a Bangalee who became a successful entrepreneur. He is the Founder, Chief Executive Officer (CEO), and Editor-in-Chief of Editorialge.com, Articleify.com, and, TechIdea.net. Sukanta Parthib, whose real name is Sukanta Kundu, is a renowned Writer, Journalist, Digital Marketer, and also Poet.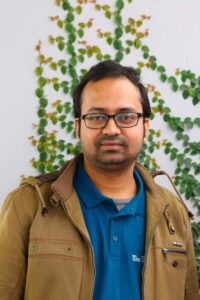 Born

August 14, 1987

Birthplace

Bogura, Bangladesh

Nationality

Bangladeshi

Occupation

Journalist, Writer, Editor-in-Chief, Poet, Digital Entrepreneur, and Digital Marketer, as well as, Founder & CEO of Editorialge.com 

Pen Name

Sukanta Parthib

Native name

সুকান্ত পার্থিব

Real Name

Sukanta Kundu

Height

5 ft 10 inc

Education

Dhaka College (Higher Secondary Education) 

More Information about Sukanta Parthib

Genre

Journalism, Writing, Marketing, Entrepreneurship

As a Writer (Years active)

2000 – Present

As a Marketer (Years active)

2011 – Present

Website

https://sukantaparthib.com/

 
Early life
---
Sukanta Parthib was born on August 14, 1987, in Bogura, Bangladesh. His father was a headmaster of a government school and his mother was a teacher too. 
Personal Life
---
Sukanta married to Mitaly Roy on January 29, 2016, and he has a daughter of 3.5+ years. 
Personal Info

Father

Jayanta Kumar Kundu

Mother

Kanika Rani Kundu

Wife

Mitaly Roy

Daughter

Archisha Kundu Prachurya

Religion

Hinduism 

Home address

Dupchanchia, Bogura. 
Career
---
He has experience of more than 10 years as a digital marketer, especially as an SEO Consultant. He has been working as a freelance writer and journalist for 15 years in various Bangladeshi media. For 24 years, he is writing poems, short stories, and novels. He has two published books that are related to Bengali Poems. Being an entrepreneur, Sukanta has been successfully leading the parent organization – Editorialge Media Limited, and other popular online portals to the top place in the world.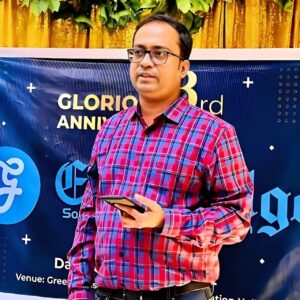 ***Facts About Sukanta Kundu Parthib***
Does Sukanta smoke?:

No

Does Sukanta drink alcohol?:

No

Sukanta was born and raised in Rangpur and Dhaka.
Height?:                      

5 feet 10 inch

Weight?:                     

80 Kg

Hair Color?:                

Black

Eye Color?:               

  Dark

Hobbies?:                    Writing, Watching Movies

,

Travelling, Shopping, Listening Songs.
Favourite food?:       

 Rice, Hilsha Fish, Mutton Biriyani, Bhuna Khichuri

Favourite color?:     

Sky-Blue, Navy-Blue, Ocean-Blue, Pink, Black, Off-white, and Red.
Notable Moments
| | | |
| --- | --- | --- |
| Year | | Event |
| 1987 | | He was born on August 14, 1987, in Bogura, Bangladesh |
| 2000 | | His first rhyme was published in the National Newspaper 'Karatoa'. Then he started various types of writings regularly.  |
| 2005 | | He shifted to Bangladesh's Capital Dhaka for doing his best work |
| 2008 | | He started his career in Journalism.  |
| 2015 | | His first poetry book 'The Second Death Follows the First Birth' (বাংলায়ঃ দ্বিতীয় মৃত্যু প্রথম জন্মের পর) was published at Amor Ekushe Book Fair.  |
| 2016 | | His second poetry book 'The Barbed Wire of Division' (বাংলায়ঃ বিভক্তির কাঁটাতার) was published at Amor Ekushe Book Fair.  |
| 2019 | | He founded Editorialge.com on 30 October 2019 and has since not looked back, becoming a successful entrepreneur in taking his organization to new heights globally.  |
| 2022 | | He founded his Company in the United Kingdom and the United States.  |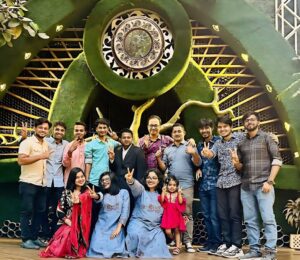 Profiles