Theresa Godly, an accomplished actress based in London, England, brings a wealth of talent and training to the entertainment industry. Her journey has been marked by dedication, learning, and a passion for the craft. With a diverse range of skills, Theresa is a versatile artist ready to immerse herself in captivating roles.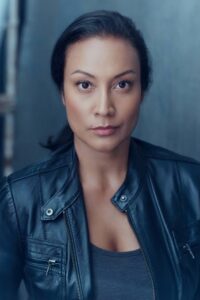 Name

Theresa Godly

Birthday

Not Published 

Age

Not Published 

Birthplace

New York,

US

Lives In

New York, US

Profession

Actress

Height

Not Known

Weight

Not Known

Hair Color

Black

Net Worth

USD 1-3 million (approx.)

Nationality

American

Religion

Not Published 

Years Active

Not Published

Award

Not Published 

Alma Mater 

Not Published 
Background and Training:
Theresa's journey began at the Sylvia Young Theatre School, where she honed her skills for eight years. Her passion for acting led her to pursue A Level drama and later earn a BA Acting degree from the Guildford School of Acting. Recognizing that learning is a continuous process, she seeks constant improvement through private acting coaching and various intensive training programs. Her commitment has taken her to The Acting Studio in New York, The Poor School for Meisner classes, and training in Physical Theatre with esteemed mentors.
A Multifaceted Career:
Theresa's career boasts a spectrum of accomplishments. She has graced TV commercials in featured roles, showcased her talent in musical theatre productions like "42nd Street" and "Snow White," and made appearances in TV dramas and sitcoms. Her dedication to film led her to short films and feature projects, highlighting her commitment to diverse roles and experiences.
Passion and Ambition:
Beyond her on-screen appearances, Theresa is also an aspiring writer and filmmaker. She is set to embark on her first screenplay, ready to embrace the challenge and excitement of working behind the camera. Her willingness to delve into intense, dark, dramatic, or highly emotional characters sets her apart, though she also boasts a knack for comedy timing.
A Versatile Artist:
Theresa's natural-born talent, coupled with extensive training, grants her remarkable versatility. She stands at 5′ 5″, with a slim physique, long brown hair, and expressive brown eyes. Her unique traits contribute to her ability to fully immerse herself in characters and bring stories to life.
With a background in dance and singing, Theresa is a complete performer with a deep passion for acting. She acknowledges that acting is not merely a career but an enriching, challenging, and rewarding journey that she wholeheartedly embraces.