Veline Ong is a Chinese-Spanish businesswomen and entrepreneur who is the founder of Veline Group, an import expert company. She became the first and only Chinese female businesswomen who worked as a founder of a group in Spain. Her strong presence in business considered a great sign of women empowerment in Europe. She also the host of Veline Ong  radio program.
Born
April 12, 1980
Birth place
Shanghai, China
Residence
Madrid, Spain
Nationality
Spanish, Chinese
Education
Singapore University
Occupation
Entrepreneur, businesswomen
Years active
2004-present
Known for
Veline Group, Veline Ong radio show

Notable work

Founded Veline Group
Height
5'6″
Children
Kira Ong
Awards
Business award
Website
https://velineong.org/
Early life
---
Veline Ong was born in April 12, 1980 in Shanghai, China. Her father was a business man and mother housewife, she completed her schooling in her hometown. Later on, she moved in Singapore where she completed her higher education. Now she live in Madrid, Spain.
Personal life
---
Veline Ong married once but got divorced. Now her relationship status is single. She has one daughter named Kira Ong.
Career
Veline Ong started her work career in 2004, later she founded Veline Group. She is also involved with radio and TV shows.
Veline Group
In April 2014, she founded Veline Group, which is the one of best import export company based in Madrid.
Description
Veline Group SL has a long and outstanding experience in the Import and Export sector, having thier own line of Gourmet products "VELINE", their company has extensive experience and trust with the main industries in Asia, with more than 10 years of excellent relationship and permanent collaboration with them.
They develop, manage and customize the Import and Export of customer product, giving customer a fully professional and integrated service, with international marketing channels, especially in emerging countries such as China, Japan, India, Korea, Russia etc.
Especially they offer two types of main services:
Import: They facilitate and help Spanish companies an optimal and personalized service in importing all kinds of products, such as, (beverages, food, electronics, material construction, wood, interior design, electrical appliances, industrial spare parts, etc.), achieving so the best market prices without any competition.

Export:

They export and advise any type of national product with a high percentage of success in its placement, giving full coverage in the process of this same, products, such as, (beverages, food electronics, material-construction, wood, interior design, appliances , industrial spare parts etc.), thus obtaining the best market prices without any competition.
Veline Ong Radio Show
Veline Ong is a radio program on the approach of culture between China and Spain and boost business between these countries, presented by its director, the businesswoman Veline Ong, who gives its name to the program and the journalist Concha Romero that is broadcast on Saturdays. 12:00 noon to 1:00 pm from November 1, 2018 on Radio Intereconomía.
The program has interviews with businessmen or artists mixed with live music.
***Facts About Veline Ong***
Does she smoke?: No
Does she drink alcohol?: No
Veline Ong was born and raised in Shanghai, China.
Height?:                    5'6″
Weight?:                      57 Kg
Hair Color?:               Black
Eye Color?:                 Dark
Hobbies?:                   Films, traveling.
Favorite food?:         Pizza, pasta, healthy foods.
Favorite color?:       Blue, red, white and green.
Did you know…
Veline Ong also is a director.
Her work won many heart over the world.
She has a huge fan-base in Asia and America.
NOTABLE MOMENTS
| Year | |                                                           Event |
| --- | --- | --- |
| 1980 | | She was born April 12, 1980 in Shanghai, China. |
| 2000 | | Started her carrier a businesswomen. |
| 2014 | | She founded Veline Group. |
| 2018 | |  Has earned her award. |
| 2019 | | Started her radio show. |
Veline Ong Photos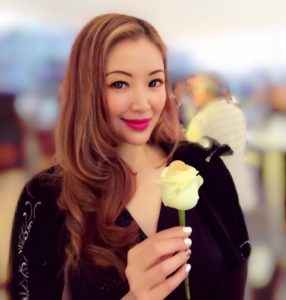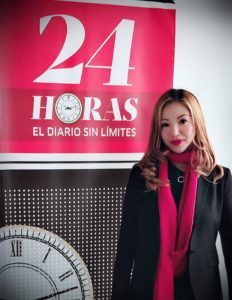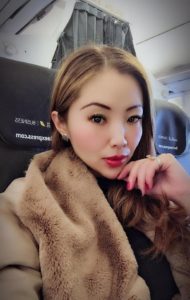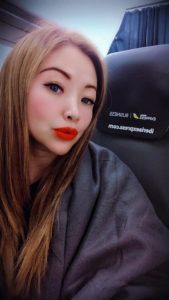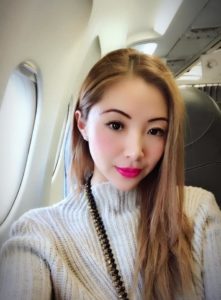 Ref: