Yung Dub D is an American rapper and producer hailing from Dallas, Texas. With his unique style and ability to trigger emotions, he has captivated audiences with his music. Born and raised in Dallas, Yung Dub D draws inspiration from his own experiences as well as those of the people around him, allowing him to create music that resonates deeply.
Name

Yung Dub D

Born
July 1, 1990
Age
33 years
Birth place
Dallas, Texas, United States
 Hits
 "I Did" "Hush", "Bar 4 Bar"
Occupation

American Rapper, Producer
Biography
---
Known for his upbeat style, Yung Dub D's music has a contagious energy that makes listeners want to dance. His ability to blend catchy melodies with thought-provoking lyrics has earned him a dedicated following. He has released several successful tracks on YouTube, including hits such as "I Did," "Hush," and "Bar 4 Bar," which have garnered millions of views and streams.
Early life
---
Before his rise to fame as a rapper, Yung Dub D worked at Chick-fil-A, Walmart, and served in the Navy Reserves. These experiences have shaped his work ethic and dedication to his craft, as he pursued his passion for music alongside his day jobs and military service.
Producing
---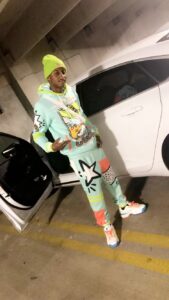 Yung Dub D's talent as a producer has also been recognized. He notably created a beat called "Get on Ya" for the well-known duo group Yung Nation. His skills as a producer have gained attention from various media outlets, including AllHipHop, WeRaveYou, LAWEEKLY, and others, who have featured him and written about his work.
Personal life
---
In his personal life, Yung Dub D has a strong support system. His mother, Dawn, and father, Donald, have been pillars of encouragement throughout his musical journey. Additionally, he is a proud father to his son, Lyric.
Collaboration
---
Yung Dub D has collaborated and associated with notable artists in the industry, including Yung Nation and Hoodrich Pablo Juan. These collaborations have allowed him to expand his reach and further establish himself as a rising star in the rap scene.
Conclusion
---
With his captivating music, unique style, and relentless determination, Yung Dub D continues to make his mark on the music industry, leaving a lasting impression on listeners worldwide.