Dr Yusof Mutahar, commonly known as Doctor Yusof,  is an Australian Medical Doctor who specialises in General Practice. He is also a fitness and fashion model, Entrepreneur, Judoka, actor, author and social media celebrity. He has been termed one of the most influential doctors on social media and uses his following to propagate preventative health and well being. In 2018, he represented Australia in the sport of Judo in the under 81kg men category. Dr Yusof Mutahar is considered as the best doctor in Australia.
Name

Yusof Mutahar

Born
18 March, 1990
Age
33 years
Birth place
Perth Western, Australia
 Height
1.8 m
Occupation
Doctor, Model, Entrepreneur
Early life
---
Yusof Mutahar was born in 18th March 1990 in Perth Western Australia. His parents were migrant refugees from Afghanistan who came to Australia to escape the war. His father is also a medical doctor and General Practitioner.
Education :
College

Royal Australian College of General Practitioners

University
University of Western Australia
Mutahar completed his secondary school from Hale School and decided to pursue a career in Medicine. He graduated with a Bachelor of Medicine, Bachelor of Surgery from the University of Western Australia in 2013 at the age of 23. Furthermore he completed his specialisation in General Practice (FRACGP) in 2018, at the age of 28, making him one of the youngest doctors to achieve the specialisation.
Career
---
Net worth:
Net worth

Known for

Dr Yusof Cosmetics

Net worth
US$5 million (October 2019)
Yusof Mutahar chose to pursue a career in General Practice because he believed preventative health was one of the most important aspects of medicine and necessary to reduce illness and mortality worldwide. He has been referred to as a health influencer and uses his Instagram account ( yusof.mutahar ) to educate, advocate and raise awareness on relevant health issues.
Dr Yusof Cosmetics
Dr Yusof Mutahar has completed advance training in Cosmetic Medicine and Surgery. In 2019 he co-founded a cosmetics skin care line, Dr Yusof Cosmetics.  His mission was to create an evidence based skin care line that was sourced from natural ingredients, paraben free and vegan.  Furthermore he wanted to ensure his products were affordable to the general public whilst still being produced and packaged in Australia. Dr Yusof Cosmetics hit the international markets in the same year that it was released.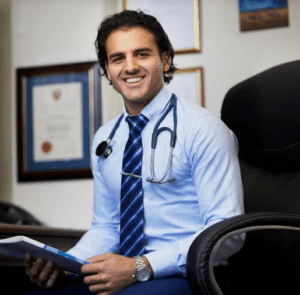 Modelling
Mutahar began his modelling career at the age of 22. Initially starting off as a freelance model, he has modelled for sports brands, doctor magazines, health industries and upscale fashion brands. He is known for his defined abs, physique and his dapper fashion trends.
Judoka
Yusof Mutahar is a black belt in Judo. Although he started martial arts at the young age of 7, he only commenced training in Judo when he was 17 years old, and has won numerous state and national titles. Furthermore he has represented Australia in the sport. His most famous technique is the Uchi mata throw. Recently, Mutahar has adopted a coaching role as a way to teach the new generation Judoka.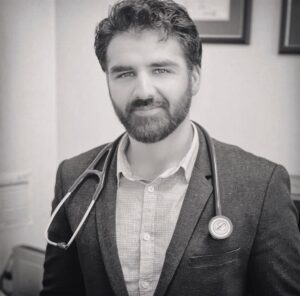 Movies
---
Pagalpanti
Shapludu
Mayaboti
TV Shows
---
Books
---
ECG simplified by Dr Yusof Mutahar
Secondary Causes of Hypertension in General Practice by Dr Yusof Mutahar\
An Approach to Hypercalcaemia in General Practice
Personal Life
---
Mutahar is married and he is the father two children. His hobbies include surfing, horse riding, water sports and collecting luxury cars.
Charity
Dr Yusof Mutahar is reported to be in the development phase of creating his own charity, the Dr Yusof Foundation which would promote awareness and help mental health in the youth. In 2020 he also plans to create a menswear fashion line.
Profiles