Lilly Singh, known as "IISuperwomanII" is a Canadian-Indian youtuber, vlogger, comedian, author and actress. Singh became known through her YouTube channel IISuperwomanII, which she opened in October 2010. Her most watched video was viewed 21 million times. It now has over 13 million subscribers.  In 2016, she was included in the Forbes 30 under 30 ranking in the Hollywood & Entertainment category. In 2017, with $ 10.5 million in revenue in 2017, it ranked No. 10 on the Forbes list of YouTube's top earners.  In 2017, Forbes named her the most influential personality in the entertainment category. She founded #girllove in 2015 , a campaign against girl bullying.
Born
September 26, 1988
Age
30 years (as of 2019)
Birth place
Scarborough, Canada
Nationality
Canadian
Education
York University
Height
5 ft 5 in (165 cm)
Parents
Malwinder Singh, Sukhwinder Singh
Sibling
 Tina Singh, Chitrangada Singh
YouTube career
Channel
IISuperwomanII
Years active
2010–present
Network
Studio 71
Sarah Weichel Management

Early life
---
Lilly Singh was born in September 26, 1988 in  Scarborough, Canada. Her parents, Malwinder and Sukhwinder Singh, originally from Punjab, India, immigrated to Canada, where Singh was born and grew up in Scarborough with her older sister Tina Singh. She wanted to become a rapper herself, but her parents urged her to study psychology at Toronto York University. During this time, she reportedly suffered from a depression she escaped using her YouTube videos. She is unmarried and lives by her own admission in Los Angeles, United States. .
Education
---
Lilly Singh attended Maria Shadd Public School during her elementary school years, and attended high school at the Lester B. Pearson Collegiate Institute. She has a bachelor's degree in psychology from the University of York. Singh shares a strong connection to her Punjabi heritage, and says she likes to visit India.
Career
---
YouTube 
Her first YouTube video was posted by Lilly in 2010, with only 60 clicks. After graduating with a bachelor's degree in psychology from York University in the same year, she should have continued her education with a master's degree, but she persuaded her parents to take a break to deepen her YouTube career.
Music 
In July 2014 she released a song entitled #LEH in collaboration with her friend Kanwer Singh (author and rapper), known by the pseudonym "Humble the Poet".
On April 2015, Singh released a song about her hometown of Toronto, also in collaboration with Humble the Poet entitled #IVIVI (Roman numerals for 416, Toronto's area code).
In the same year she recorded another song and music video titled "The Clean Up Anthem". This was done in collaboration with the Canadian artist Sickick.
On August 8, 2016, Singh released a visual piece of music on YouTube titled "Voices." The piece contains five songs that represent the "voices in their heads". The piece has a genre of Pop / Modern Hip Hop. The songs contain a mixture of signs of bragging, fear of loneliness, lust, stupidity, and positive views that promote global peace.
She also appeared in Maroon 5's music video for "Girls Like You" in May 2018.
Awards 
In 2014, her channel was ranked # 39 of the New 100 Rockstars Top 100 Channels. In the same year she was nominated for a Shorty Award and a Streamy Award.
On September 2015, people magazine Singh launched its annual "Ones to Watch" list. Lilly received her first MTV Fandom Award, was nominated for two Teen Choice Awards and won her first Streamy Award in the same year. In October 2016, she ranked # 8 in the Forbes list of the world's top YouTube stars in 2015. She also joined Fast Company Magazinepresented as the 100 most creative people in business. The Variety magazine recognized her as one of the 10 comics featured in 2016, and she was honored at the Just For Laughs Film Festival in Montreal.
In July 2016, she won two Teen Choice Awards from her three nominations. In January 2017, she won a People's Choice Award for the Favorite YouTube Star. Singh won her fourth Streamy Award in September 2017.
In November 2017, Lilly Singh was also selected as ambassador for Pantene Shampoo and partnered with Calvin Klein .
***Facts About Lilly Singh***
Does she smoke?: No
Does she drink alcohol?: Yes
Dianna Cowern was born and raised in Scarborough, Canada.
Height?:                       5 feet 5 inch
Weight?:                    49 Kg
Hair Color?:               Black
Eye Color?:                Dark
Hobbies?:                  Singing, traveling, hangout with friends.
Favorite food?:         Pizza, Pasta, healthy food.
Favorite color?:       Blue, black, white and yellow.
Did you know…
Lilly Singh became known on social media in 2014.
Also she has huge fan-base in Asia and Europe.
Profiles
---
---
Lilly Singh Photos
---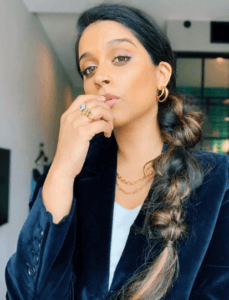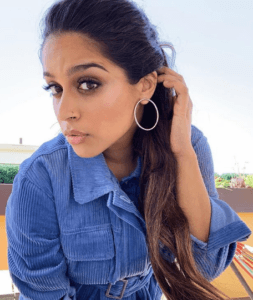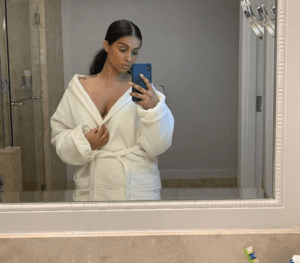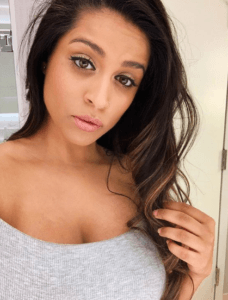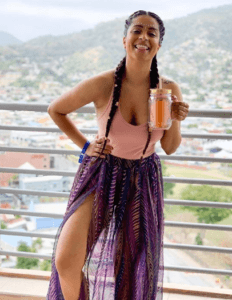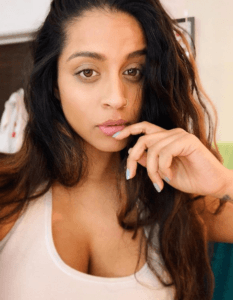 Read more
---
References
---
Wikipedia | Forbes | IMDb | BBC | Variety | Official Website| Buzzfeed | CNN.com | Famous Birthdays | Biography | Starsunfolded | thefamouspeople |