Toma Mirza is a Bangladeshi actress who won the National Film Award for Best Supporting Actress for her performance in Nadijan in 2015.
Name

Toma Mirza

Born
11 October, 1995
Age
27 years
Birth place
Bagerhat, Bangladesh
Award
National Film Award
Occupation
Actress
Biography
---
Toma Mirza spent her childhood in Kachua of Bagerhat. After passing secondary school there, she came to Dhaka and got admission in Siddheshwari Girls College and participated in higher secondary examination from business education department. After passing high school, he studied law at Manarat International University. On May 7, 2019, she got married to Hisham Chishti, a Canadian citizen of Bangladeshi origin. They divorced in 2021.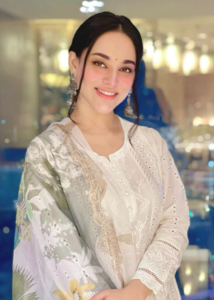 Personal life
---
Mirza first married Hisham Chishti. They were divorced in 2021. There is rumor that she has affair with director Raihan Rafi.
Acting career
---
Toma made her film debut in 2010 with MB Maniker's Bollo Na Tumi Amar. Acted as supporting actress in several films. She became popular by acting as a heroine in the film 'O Amar Desh Mati' directed by Anant Hira. In 2015, he won the National Film Award for playing a supporting role in Shahnewaz Kakali's film ' Nadijan '.  He also acted in notable roles in Shahadat Hussain Liton's ' Ahankar ', Debashish Biswas ' 'Chal Palai', Royal Khan's 'Game Returns' and Maria Tushar's 'Grass', Sadat Hossain's Gaheen Gan . Apart from acting, he also acted in commercials and plays.
Films
Bolo Na Tumi Amar (2010)
Ekbar Bolo Bhalobashi (2011)
Chotto Songsar (2011)
O Amar Desher Mati (2012)
Ek Mon Ek Pran (2012)
Mon Bojhena (2012)
Manik Ratan Dui Bhai (2012)
Eve Teasing (2013)
Tomar Majhe Ami (2013)
Tomar Kache Rini (2014)
Palabar Path Nei
Nodijon (2015)
Game Returns (2017)
Ohongkar (2017)
Grash (2017)
Chol Palay (2017)
Gohiner Gaan (2019)
The Dark Side of Dhaka (2021)
Khachar Bhitor Ochin Pakhi (2021)
Floor Number 7 (2022)
Mission America
From Bangladesh
Web Works
---
Year
Title
OTT
Character
Co-Artist
Director
Notes
2022
Anandi
Anandi
Roshan
Masud Moheuddin and Mahmud Hasan Sikder
9 April
Binge
Momo, Shohel Mondol, Tropa Mazumder
Kaushik Shankar Das
2023
Cafe Desire
Chorki
Shamol Mawla, Khairul Basar, Shohel Mondol, Aisha Khan
Robiul Alam Robi
Friday
Binge
Buker Moddhe Agun
Hoichoi
Awards
---
ICT Channel i Digital Media Award – Best Actress for Khachar Bhitor Ochin Pakhi