Shamim Hasan Sarkar is a Bangladeshi actor, director and producer who mainly appears in Bengali Television drama and series who is best known for his work in Bechelor Point. He came to the media in 2014 and worked in many drama, he acted in short film "The Clay" which was directed by M H M Mubassir.
Quick Facts

Native name

শামিম হাসান সরকার

Born
December 15, 1988
Age
35 years
Birth place
Jessore, Khulna, Bangladesh
Education
Universiti Teknologi Malaysia (UTM)
Occupation
Actor, Civil engineer, YouTuber
Wife
Ahona Rahman
Known for
Bachelor point
Years active

2014-present

Height
Weight
61 KG
Channel
Mango Squad
Shamim Hasan Sarkar Wiki/Bio
Shamim Hasan Sarkar was born in December 15, 1988 in Jessore, Khulna, Bangladesh but he moved to Dhaka. His father is a businessman and his mother is housewife. He finished his schooling in his hometown and he studied Civil engineering in Military Institute of Science and Technology. He is graduated from Universiti Teknologi Malaysia (UTM).
Shamim Hasan Sarkar Girlfriend & Wife
Shamim Hasan Sarkar is married to his co-star and actress Ahona Rahman. Together, they have worked in many dramas like Biyer Trouble and Koti Takar Kabin.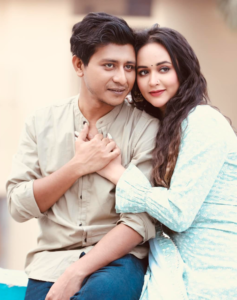 Career
Shamim Hasan Sarkar started his career as an actor in 2014. He came to the timeline with his unique sense of humour and smash-hit YouTube channel 'Mango Squad'.
YouTube
In Oct 12, 2014, he started his YouTube channel named 'Mango Squad' and gained over 2 million subscriber where he posts Bangla Natok, Bangla Short Film, Bangla Music Videos, and Social Awareness Videos. The channel gained more than 100 million views.
Facts About Shamim Hasan Sarkar
Does he smoke?: Unknown
Does he drink alcohol?: No
Shamim Hasan Sarkar was born and raised in Khulna, Bangladesh.
Height?:                       5 feet 5 inch
Weight?:                      61 Kg
Hair Color?:               Black
Eye Color?:                 Dark
Hobbies?:                   Films, traveling, singing.
Favorite food?:         Rice, Biriyani, Korean and Pasta.
Favorite color?:       Blue, black, white and red.
Did you know…
He is a Civil engineer too.
Also he is an established YouTuber.
Shamim also is a director.
NOTABLE MOMENTS
| Year | | Event |
| --- | --- | --- |
| 1993 | | He was born on |
| 2014 | | He started working as an YouTuber. |
| 2015 | | Acted in some drama. |
| 2017 | | He started working in Bachelor Point and got huge fan base. |
| 2018 | | Worked in some music videos. |
| 2019 | | Worked in some drama for Eid 2019. |
Profiles
Shamim Hasan Sarkar Photos
Read Also
References:
Facebook || The Daily Star || IMDb || theindependentbd || thedailynewnation || Official Profiles||